Toolkits
Video Otoscopes - Sample Media
The TTAC captured a variety of images in the process of evaluating video otoscopes.  The subjects included two different tympanic membranes, the uvula, an intraoral lesion (note that some images were taken as the wound healed), an eye, two images of a dime, two images of a Macbeth color chart, four images of various resolution charts, a mesh target overlayed on a white surface, and two images of a photo and additional color chart.
The following images provide an example of how drastically different the same subject may be captured on different otoscopes.  The subject imaged was the same tympanic membrane, yet the colors, details, and fields of view vary widely.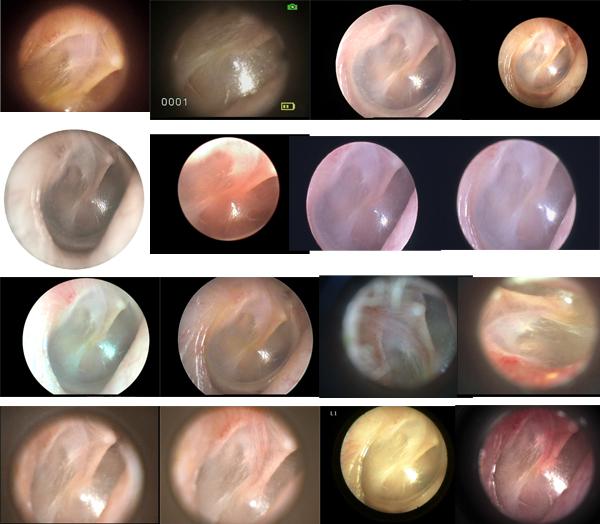 The images for comparison (links below) are presented in two different views.  The first of these organizes the images by manufacturer, and the second organized the images by subject matter.  You can view both galleries by clicking the links.